Upcoming Grading Days
Due to the Covid-19 pandemic we are still unable to run grading days in their usual format.  However, we are now able to assess swimmers for figure grades via video upload.  The process is as follows: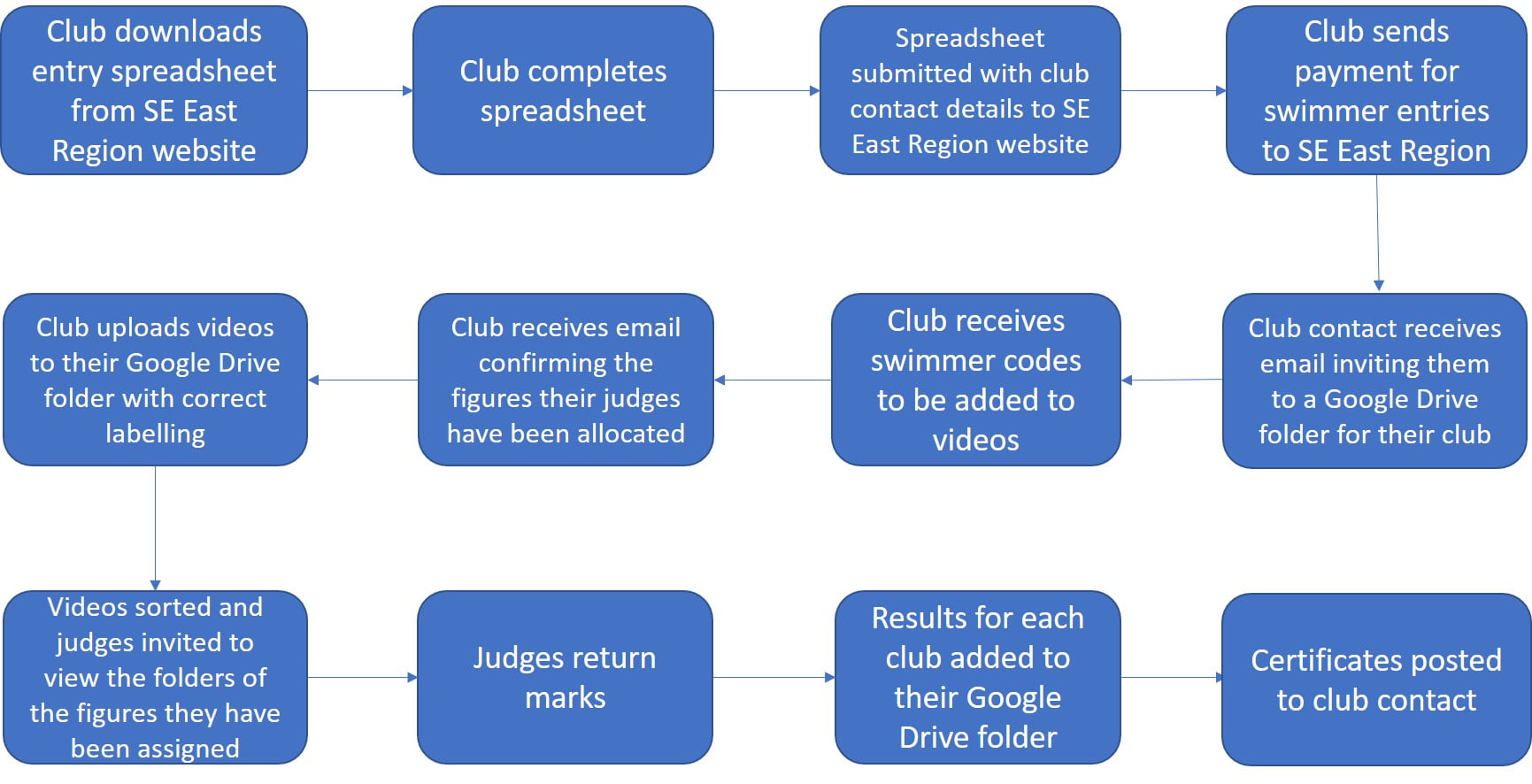 Key dates
17th October – Deadline for entry spreadsheet  and club contact details to be submitted via the form below
23rd October – Deadline for entry fee of £10 per swimmer to be sent to Swim England East Region (please note bank details have changed)
24th October – Club contact will receive access to their Google Drive folder with swimmer numbers for labelling videos
31st October – Judge allocations sent
7th November – Deadline for clubs to upload videos
14th November – Deadline for judges scores to be submitted
21st November – Results for each club added to their online folder
ENTRY FORM
Grading day results
Passes obtained by swimmers from the East Region at East Region grading days will be published on the artistic swimming results page.
What are Artistic Swimming grades?
Artistic swimmers work towards figure grades and routine grades and attend regional grading days to be assessed. 
Qualified judges mark each of the 10 elements for the grades and an average score will determine the final result:
Average mark of 5.0-5.9 = pass at bronze level
Average mark of 6.0-6.9 = pass at silver level
Average mark of 7.0 & above = pass at gold level