Swim England East Region is one of the eight regions of Swim England, the national governing body for swimming, diving, synchronised swimming and water polo.  The Region was established when the Amateur Swimming Association recognised its regional structure in 2005 and was previously known as ASA East Region.
The Region is made up of the clubs and associations with headquarters in each of our six affiliated counties organisations: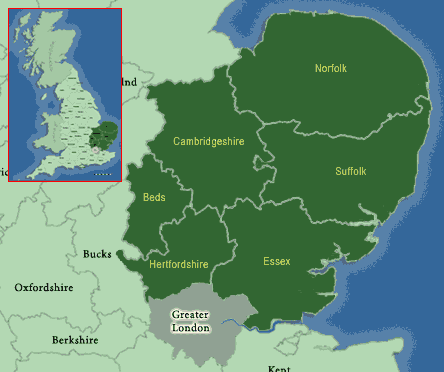 In January 2021, Swim England East Region became a company limited by guarantee (registered in England and Wales with a Company number 12931432). Our Registered Office is SportPark, Pavilion 3, 3 Oakwood Drive, Loughborough University, LE11 3QF.
The Region is managed by a Board of Directors, who lead the regional structure of staff and volunteers.  Our regional staff team support our clubs, volunteers, coaches and athletes across the East Region and are the first point of contact for our members.  Together with the individual Leadership Groups, Swim England East Region delivers a range of competitions and development initiatives locally for all the disciplines which are part of the swimming family:
Artistic Swimming
Disability Swimming
Diving
Masters
Open Water
Swimming
Water Polo
On our website you will find more information on the Region's Team, our Governance structure and our policies.  The website also includes sections on each of the disciplines discipline, relevant news and information on competition and development.