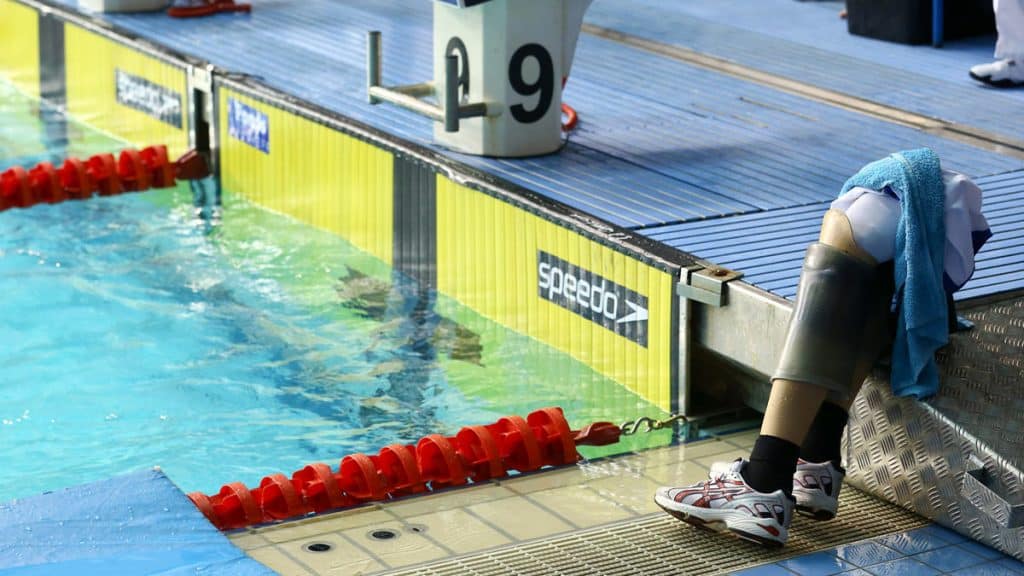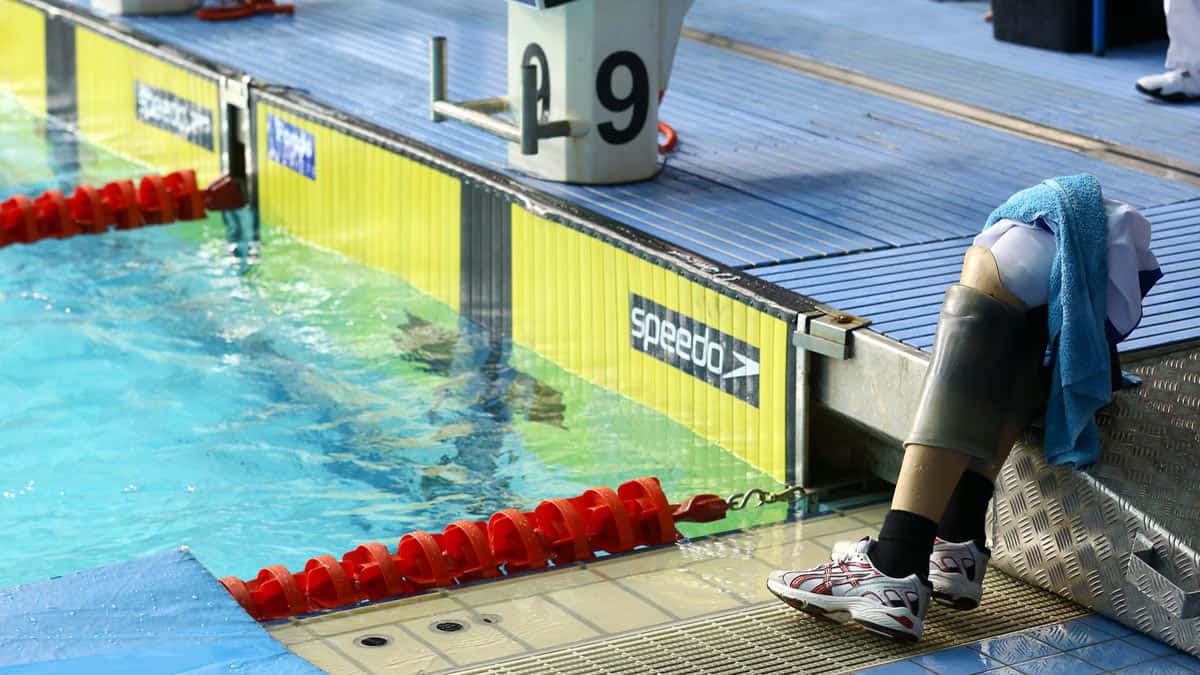 Disability swimming encompasses physical disabilities and learning difficulties and aims to provide inclusive competition and development opportunities.  Deaf swimmers are also included in disability swimming but also have the opportunity to compete in able-bodied events.
As disability competitiors progress through their careers they can become classified if they meet the criteria for classification. Classification involves swimmers being assessed to determine to what degree their disability impairs their swimming.  They are then placed in the corresponding category from S1 to S14.
Deaf swimmers are also supported by the GB Deaf Swimming Club.
The development of Para-Swimmers is also picked up by the Para-Swimming Talent Pathway run by Swim England.
Para-Swimming features in the Paralympic Games every four years and there are Para-Swimming World and European Championships, as well as a Para-Swimming World Series.
How to get started
Disability and Para-Swimmers train with able-bodied swimmers in a normal club environment. 
Parents wishing to move their child into a club environment should contact their local club to discuss the needs of their child.  The club will be able to advise if they feel they have the correct level of experience to provide the best for that individual.  If not, they may be able to recommend a nearby club which already has disability swimmers. 
Once swimmers are of a certain level, they may have an assessment to determine if they are ready to go on the classification waiting list.