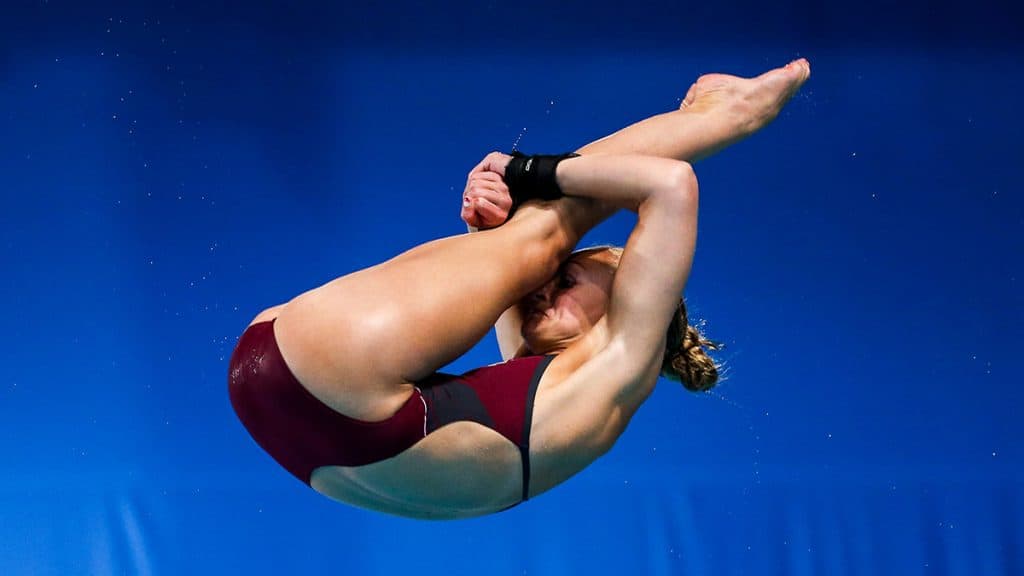 Diving is a spectacular sport where athletes compete on boards which are 1m, 3m and 10m above the surface of the water.  The 1m and 3m events are on springboards which the divers have to bounce and control to propel themselves up into the air to give them enough time to get their dive completed.  The 10m platform is not for the faint-hearted with divers hitting the water at around 30mph!
Divers start dives with forwards, backwards, inwards, reverse and armstand take-offs and complete tucks, pikes and twists during their flight through the air, aiming to enter the water with as little splash as possible.  Divers compete individually but also in synchro events with a partner.
Diving is an Olympic sport and there are World, European and Commonwealth Championships, as well as FINA World Series Diving events.
Visit the Swim England Diving Hub for more information about diving in England.
How to get started
There are six diving clubs in the East Region where you can get started. 
If your local swimming pool has diving boards but no club, they might still have learn to dive lessons so it is always worth checking with the Learn to Swim Co-ordinator at the centre.