The Regional Team comprises of regionally employed staff and, as if the norm in swimming, a small army of volunteers.
Our Staff
Our Volunteers
Our President
Our current President is David Metcalf, who is a member of Biggleswade Swimming Club.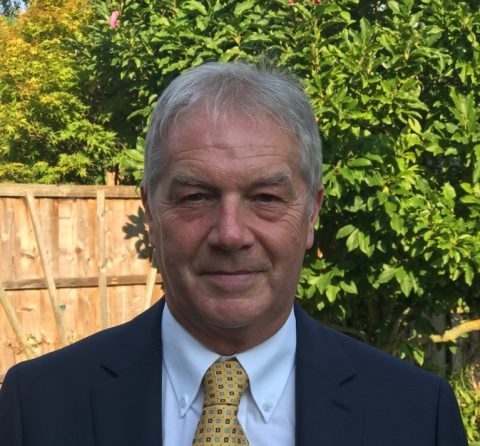 The Regional President is the ceremonial head of Swim England East Region.  The President is elected annually and represents the Region at national events and competitions, and is the ceremonial host of regional events. When inaugurated at the Annual Meeting, the President is presented with the Presidential Chain of Office, which is worn at events throughout the presidency.   The President can be contacted at president@eastswimming.org. 
The role of President Elect is elected by the Members Forum following recruitment which is open to the membership, with the President Elect becoming President in the following year.  Our current President Elect is Paul Kendall, of Dereham and District Swimming Club.  Paul will become President at our Annual Meeting in April 2021. 
Since the Region was formed in 2005, we have been fortunate to have had many wonderful Presidents from clubs throughout the Region. Here is a list of our Past Presidents.
Our Directors
The Board of Directors is responsible for managing the company, Swim England East Region, which replaced the former unincorporated association in January 2021. The current Directors are:
When the 2020 Annual Council Meeting agreed the proposals for incorporation and a new governance structure, it was agreed that the present Management Committee members would become the first Directors, with elections held for all Director posts, at the first Annual General Meeting.  The posts will be subject to open recruitment for the AGM, which will be held in April 2022.
The Regional Chairman can be contacted at chairman@eastswimming.org.
Simon Gee is our Licensing Officer.
Simon is responsible for the determination and monitoring of licensed swimming meets.  Simon receives applications for licensed swimming meets, considers the applications in accordance with the Swim England Licensed Meet criteria, providing advice to clubs where appropriate.  Together with a Licensing Panel, Simon monitors the post competition reports to ensure compliance with the standards set by Swim England. 
More information on Licensed Meets can be found on our Meet Licensing webpage.
Simon can be contacted at rlo@eastswimming.org
The Regional Administrator provides administrative support to this function. 
Chris Galer is the East Region Membership Officer. 
Chris receives applications from those seeking to set up new clubs, providing advice on the requirements for affiliation.  Chris also provides advice to existing clubs on constitutions, making sure that club constitutions remain compliant with the Swim England model club constitutions.
More information on Membership can be found on our Club Membership webpage.
Chris can be contacted at membership@eastswimming.org
Jo Stalley is the Regional Welfare Officer.
In this voluntary role, Jo provides advice and support to members, club and county welfare officers on a range of welfare and safeguarding issues. 
More information on Welfare can be found on our Welfare webpage.
Jo can be contacted at welfare@eastswimming.org